Limited Edition Set || November 2022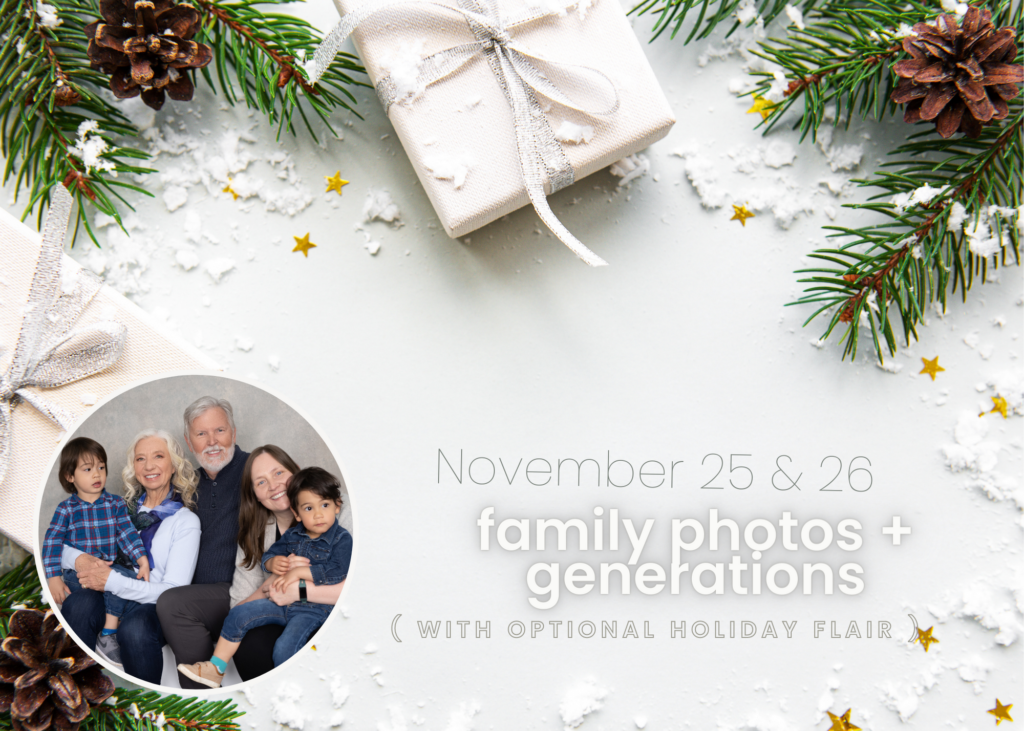 Welcome to the studio!
For a limited time in November, I am setting the stage to transport my modern portrait studio into a traditional studio setup. The dark painted canvas will create timeless mood, and I will have some seasonal greens on hand as an optional, classy-festive touch. Sign up to bring your parent, grandparent, child – whomever – with you to get some legacy images. It's all about the generations. Squishing faces close to one another to see the similarities and differences. Who looks more like who this year?
These fine art sessions differ from regular portrait sessions in duration. The goal is to produce 1-4 artful images in a short amount of time. Booking fee is $250 and includes the image of your choice. Additional images available to purchase if desired.
Embedded below you'll find the availability scheduler, and another tab to pay to reserve your session. I look forward to seeing you soon.